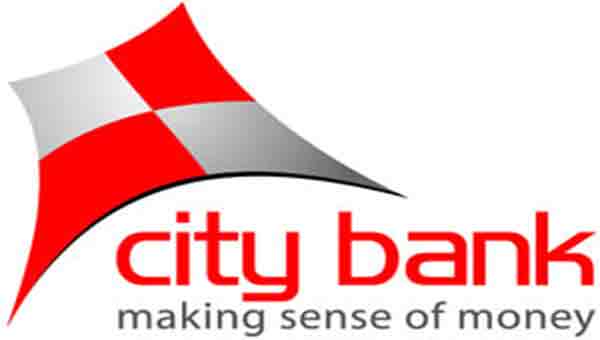 Dhaka, Bangladesh (BBN)– The board of directors of Bangladesh's City Bank has decided to invest in share capital worth BDT 1.30 billion in City Brokerage, a subsidiary of the bank.
The bank will invest the said amount equivalent shares of 130 million of BDT 10 each, said an official disclosure posted on the Dhaka Stock Exchange (DSE) website on Thursday.
However, the investment issue is subject to obtaining approval from regulatory bodies—Bangladesh Bank, Bangladesh Securities & Exchange Commission (BSEC) and comply with the rules and regulations.
The City Bank was listed on the Dhaka bourse in 1986. Each share of the bank closed at BDT 33.30 on Tuesday at DSE.
In the last one year, the bank's share price traded between BDT 28.30 and BDT 57.30.
The bank's consolidated earnings per share (EPS) was BDT 1.11 for April-June, 2018 as against BDT 1.51 for April-June, 2017.
In six months for January-June 2018, consolidated EPS was BDT 1.51 as against BDT 2.18 for January-June, 2017.
The consolidated net operating cash flow per share (NOCFPS) was BDT 12.92 for January-June, 2018 as against negative BDT 10.43 for January-June, 2017.
The consolidated net asset value (NAV) per share was BDT 27.76 as on June 30, 2018 and BDT 28.40 as on December 31, 2017.
The bank disbursed 19 percent cash and 5.0 percent stock dividend for the year ended on December 31, 2017. In 2016, it paid 24 percent cash dividend.
The bank's paid-up capital is BDT 9.67 billion and authorised capital is BDT 15 billion, while the total number of securities is 967.98 million.
The sponsor-directors own 30.23 percent stake in the bank while institutional investors own 23.12 percent, foreign 11.92 percent and the general public 34.73 percent as on July 31, 2018, the DSE data shows.
BBN/SSR/SR